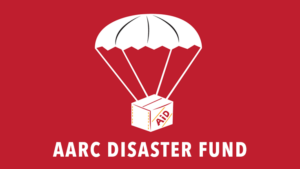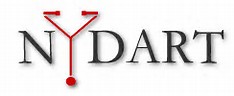 At this time of year when we pause to reflect upon all that we are thankful for, it is encouraging for the future of our profession to hear stories like this one.  Last month, our downstate colleagues from the New York Downstate Association for Respiratory Therapists (NYDART) held their annual Fall symposium.  During the symposium a 50/50 raffle was held to benefit the AARC Disaster Relief Fund.  Andrew J Anton, currently a senior respiratory therapy student at the Borough of Manhattan Community College in NYC won the raffle.  In a remarkable display of generosity he donated back his winnings… $750!
Thus, this conference netted $1500 for the cause, bringing NYDART's total reported amount donated to the fund in 2017 to $4500!
NYDART President Felix Khusid explained to me that this has been an important cause for New York RTs ever since Hurricane Sandy impacted the greater metropolitan area back in 2012.
The AARC Disaster Relief Fund was established in 1992 and has been used following hurricanes in Florida and Hawaii, earthquakes and fires in California, flooding in the Midwestern states, tornadoes in numerous areas of the country, and in the aftermath of Hurricane Katrina. The Disaster Fund is open for six months from the date of the disaster.  Currently flood victims of Hurricanes Harvey and Irma are eligible to benefit from this.
The fund is all about AARC members helping each other.  In this season of giving please consider donating to the AARC Disaster Relief fund.  For more information on how to apply for a grant or to make a donation please visit the AARC website: www.aarc.org/disaster-fund-hurricane-harvey/.
Wishing everyone a happy holiday season,
Josh Escudero, MBA, RRT (NYSSRC President Elect)